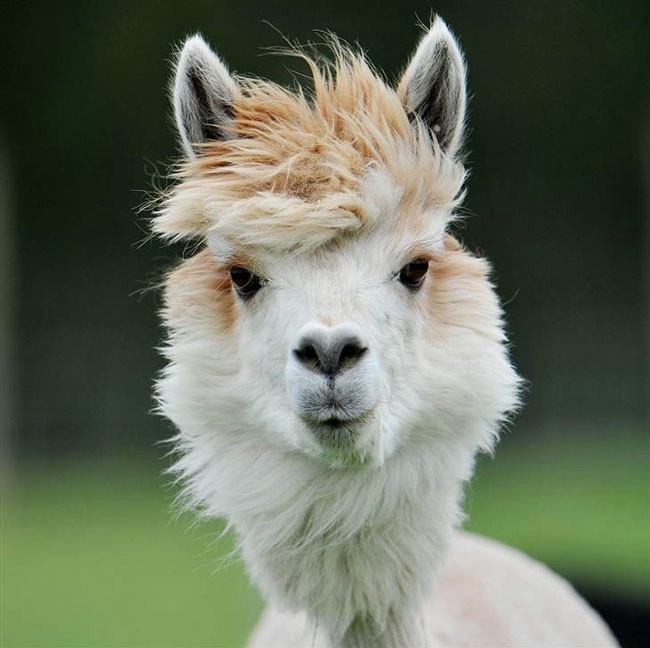 Perhaps the most fascinating animal Alpacas are camelids family -. Skin owners "plush" and a long neck, very graceful
. These representatives of the ungulates can be seen even a kind of "smile"
. Anyway alpaca look like toy
For soft, silky hair people created these animals, and every year they shear.
After all, alpaca fiber is much softer than cotton and finer than cashmere.
In addition, this wool is warmer down, and still perfectly breathable .
Besides that is hypoallergenic.
After all, the wool is not a substance such as lanolin.
It should be noted that, technically, the refractory alpaca fiber.
Therefore, from this wool churn out a variety of clothing and interior household items.
The amazing things started alpaca animal skin, can have a variety of colors.
Because the wool fibers are 16 colors.
The advantage of this difference is that no chemical staining is not necessary to obtain a product.
Among the masks can meet all white transitions to pink accents and bright yellow-brown variant.
In fact, alpaca were domesticated long ago.
And originally from wool of these animals made ​​clothes just for the elite.
When it comes to haircuts, alpacas owners like to express creativity and make it fun and trendy hairstyles.